MCQsFoundry.com brings to you 500+ Financial Accounting ICOM Mcqs which are new and latest. These Mcqs are never published on internet so far. For full information about all PPSC / FPSC / CSS / PMS latest jobs visit theiteducation.com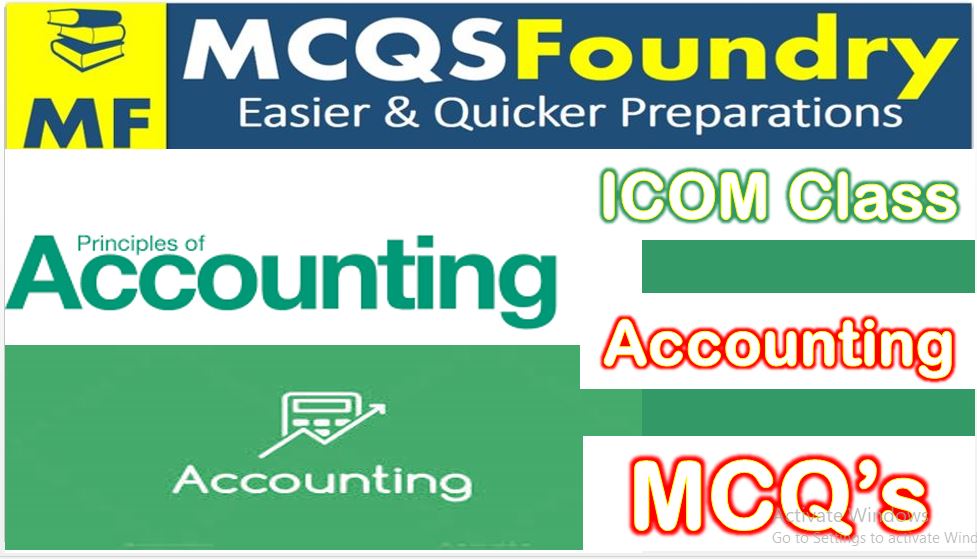 Chapter – 12
Worksheet
Encircle the most appropriate answer from the following:
---
1.Worksheet provides complete information for preparing:
Income Statement
Financial Statement
Position Statement
Bank Reconciliation Statement
---
2.One way of avoiding errors in the permanent accounting records is to use a form which is
Bank Statement.
Trial Balance
Balance Sheet
Worksheet
---
3.Adjusting entries affect:
Balance sheet
Worksheet
Income statement
Both 1,2,3
---
4.Which one of the following is not considered the permanent part of the accounting record?
Journal
Trial Balance
Worksheet
Ledger
---
5.The body of worksheet contains:
Two pairs of money columns.
Four pairs of money column
Three pairs of money column
Five pairs of money column
---
6.In the preparation of the worksheet the amounts in the trial balance columns are taken directly from :
Journal
Trial Balance
Ledger
Transaction
---
7.Expired cost of fixed assets means:
Appreciation
Depreciation
Amortisation
None of these
---
8.A sheet which minimizes the chances of errors to the maximum possible extent is called:
Balance sheet
Paper sheet
Worksheet
Income statement
---
9.Which one of the following is used to simplify work, to be done at the end of period.
Worksheet
Income statement
Balance sheet
Bank Statement
---
10.Financial statement is prepared from the amount given in:
Adjustments columns
Trial Balance columns
Adjusted trial balance columns.
Cash column
---
11.The amount of assets, liabilities, capital and drawings are extended from adjusted trial balance to the:
Cash columns
Income statement columns
Balance sheet columns
Bank columns
---
12.Excess of credit column over debit column in income statement is called:
Net loss
Cash balance
Net profit
Gross profit
---